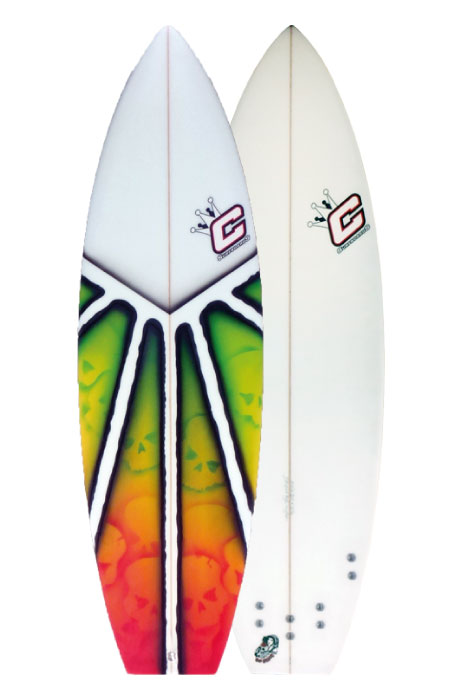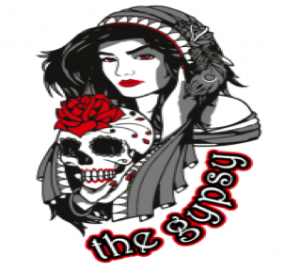 The GYPSY – never staying in one place on the wave – has a combination of speed and manoeuvrability which is almost illegal. The overall generous plan-shape provides a skatey feel and a super wide cut off tail allows for more back foot sensitivity. The light single to double concave and vee out the back increases rail to rail transition and loosens the wide cut off tail. This model is fast down the line and with the increased rail to rail transition it has a high degree of manoeuvrability and also more stable when landing airs. The Gypsy is ridden up to 6 inches shorter than normal and suits either a quad or thruster set up. Ridden by intermediate to advanced surfers in small to medium size waves.
Vorgeschlagene Maße - Gypsy
Length
Width
Thick
Volume
(Litres)
on stock
5'6"
19 1/4"
2 5/16"
25.6
Ja
5'7"
19 3/8"
2 3/8"
26.8
ja
5'8"
19 3/8"
2 7/16"
28.1
Ja
5'10"
19 5/8"
2 5/8"
31.4
Ja
6'0"
19 3/4"
2 5/8"
32.6
Ja
6'2"
20"
2 3/4"
34.0
Ja

Andere Größen als Custom Order möglich.
Kein Board in der passende Größe für dich dabei? Gerne shapen wir dir dein neues Surfboard auch als Custom Order.
Wir bieten verschiedene Bauweisen unserer Surfboards an. Von der klassischen Polyester-Bauweise, Epoxy-Surfboards mit einem EPS-Blank (saugt kein Wasser) bis zu unserer High Tech Skullcracker Bauweise für Riversurfboards mit HMPP-Innegra und Epoxy Harz.
Lass deiner Fantasie freien Lauf. Das Shapen deines neuen Boards übernehmen wir gerne.