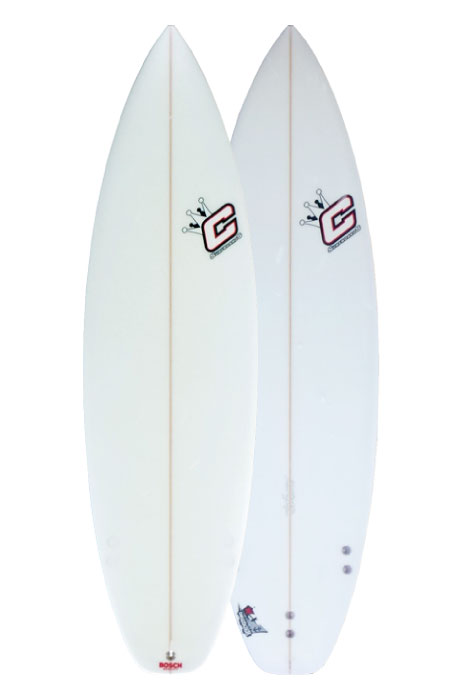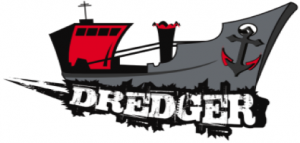 The DREDGER has been designed with drive and manuverability in mind. Surfed at your normal length and slightly shorter by intermediate to experienced surfers. The design has a lower rocker with a slightly fuller nose and tail. The excitement in the design is the high bump next to the side fins creating a pivot point which gives this board its looseness. The board performs well in small to medium size waves and can be customised for those bigger days. Concaves are medium single to double with. The board performs best as a squash tail with a thruster set up. In your quiver this would be that board most ridden in small to medium size surf pivoting on the hip and throwing buckets of water into the air. This board needs to be dominated in the critical parts of the wave.
Vorgeschlagene Maße - Dredger
Length
Width
Thick
Volume
(Litres)
Auf Lager
5'10"
18 3/4"
2 5/16"
25.7
Ja
6'0"
18 3/4"
2 5/16"
28
Ja
6'2"
19"
2 1/2"
29.8
Ja
6'4"
19 1/4"
2 5/8"
34.5
Ja

Andere Größen als Custom Order möglich.
Kein Board in der passende Größe für dich dabei? Gerne shapen wir dir dein neues Surfboard auch als Custom Order.
Wir bieten verschiedene Bauweisen unserer Surfboards an. Von der klassischen Polyester-Bauweise, Epoxy-Surfboards mit einem EPS-Blank (saugt kein Wasser) bis zu unserer High Tech Skullcracker Bauweise für Riversurfboards mit HMPP-Innegra und Epoxy Harz.
Lass deiner Fantasie freien Lauf. Das Shapen deines neuen Boards übernehmen wir gerne.